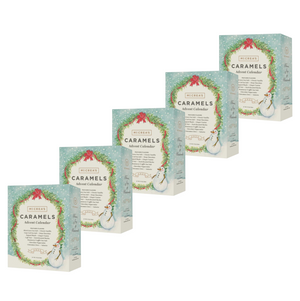 2023 Advent Calendar
We've teamed up again with New England artist Cindy Hendrick to bring you our 2023 caramel Advent calendar. This year's theme is woodland creatures enjoying a skating party and winter picnic. A delicious countdown to Christmas, each door reveals an individually-wrapped piece of McCrea's caramel.
Each calendar contains 24 pieces of caramel, 2 pieces each of 12 different flavors.
Available in cases of 5 only.